Welcome to my blog! Here I document all my adventures and going-ons . Even though it's *my* blog, you'll hear from the rest of the crew from time to time, so I should probably introduce them.
Me first: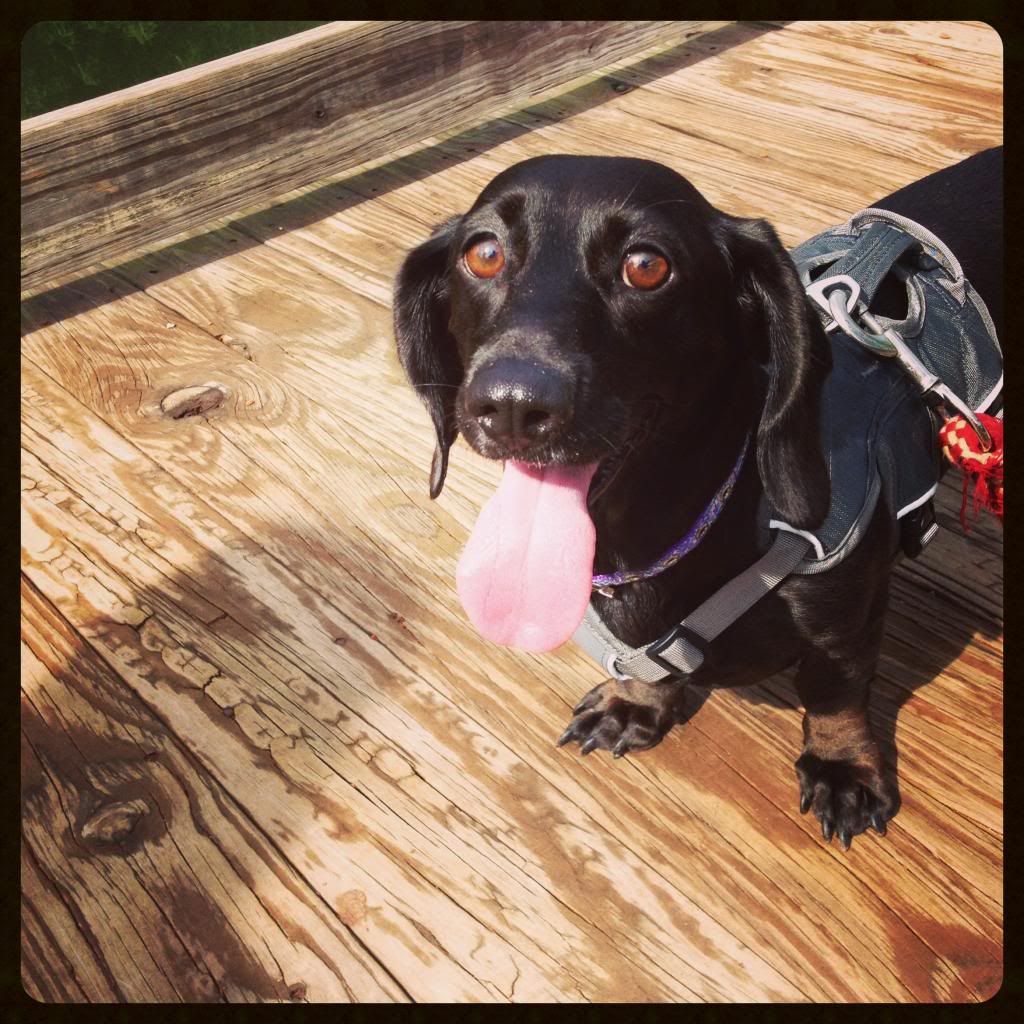 Susie Q,
a six year old solid black spayed standard female dachshund. My absolute favorite things to do are to go on long hikes, get really muddy, chase squirrels, play with the cat, do clicker training, chew on chewables, nap on my person's bed, get my belly rubbed, and dig holes. I also love getting new things, like cute collars and tough chews.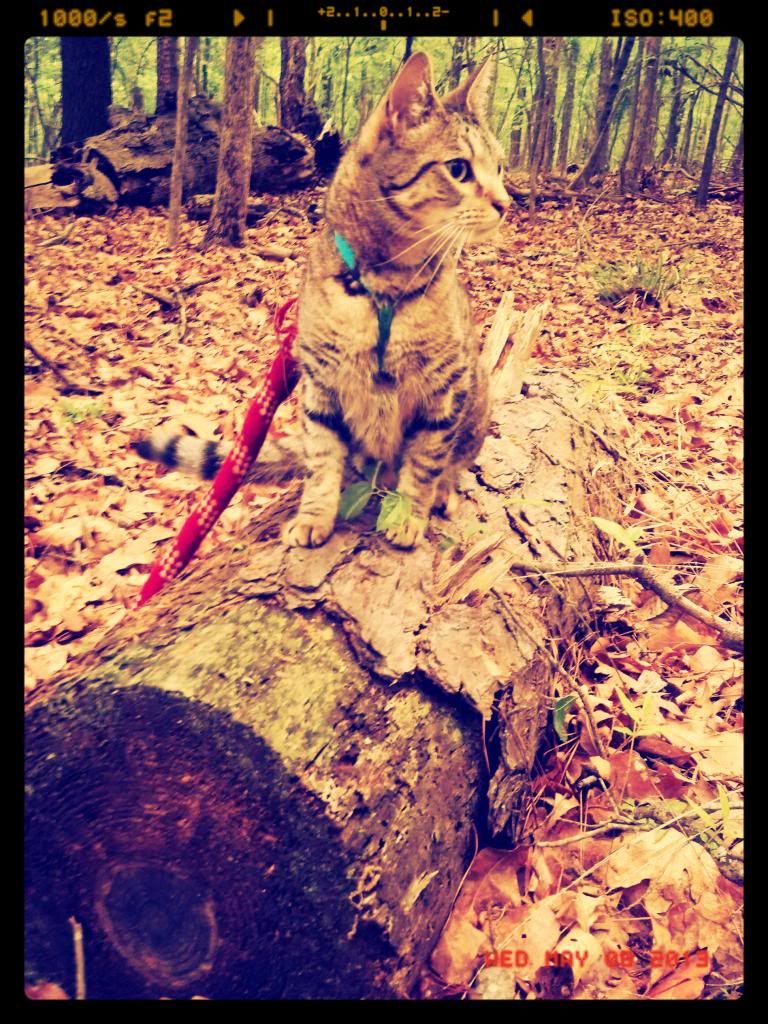 The Cat:
Otherwise known as Tyger, or Tibbles, or Kitten Mittens, or...many silly others.. He is 3. His favorite activities are perching on the window sill, sleeping in sunny spots on his cat towers, sleeping in the sun room, sleeping in his basket...He is strictly an indoor cat, but, he LOVES going for walks (on a harness and leash of course) When he's not busy plotting world domination, he's planning sneak attacks on us dogs.
He also loves: The sound of the can opener, mousies, being brushed (with the brush he stole from ME), his favorite Da Bird toy, and wrestling with the kitten
He's recently become an uncle to the blonde guy's new kitten, Sage, and he's taking this responsibilty very seriously.
The Other Dog:
Otherwise known as Fetch. Fetch is 13 and still puppylike as ever, although he does sleep a lot. He was here first, and Erin was his person before she was my person too. Every now and then Fetch will go out for a hike with us, but he's more in to sniffing around than covering distance, although he's very fit and active. He prefers walks around the neighborhood or trips to the park. Fetch is very friendly towards EVERYONE; he's really mellowed out in his old age; he wasn't always like that. Fetch is sweet and silly, and totally and completely obsessed with food. ANY food. He can be pretty resourceful and unrelenting when it comes to finding it, so he's really good at puzzle games and loves his Kong.



Fetch especially loves:
Naps in the sun
Rolling around:
FOOD. ANY food. ALL food. Kibbles, lettuce, veggies, any meats, any non meats, ALL foods. He doesn't have my good tastes, so I let him have whatever I don't like. (See, I CAN share)
Short walks, lots of sniffs
Napping on the person's bed (sometimes, he even naps WITH the cat. Shocking, I know)
Food
Full body massages.
And finally, a "new addition" (sort of)
Sage:
Erin's boyfriend, the blonde guy (M) recently aquired a kitten, Sage. M's brother found him wandering the streets, covered in fleas and filled with worms, soaking wet, weak, and skinny, and gave him M. Even though he technically belongs to M, he comes over to visit everyday and spends the night sometimes. He's growing up really quickly, but I'm kind of ready for the kitten phase to be over so he'll stop pouncing on my tail! When the humans took him to the vet for his first shot and deworming, one of the ladies there said he was a Snowshoe point Siamese, although it's likely he's mixed with something else too.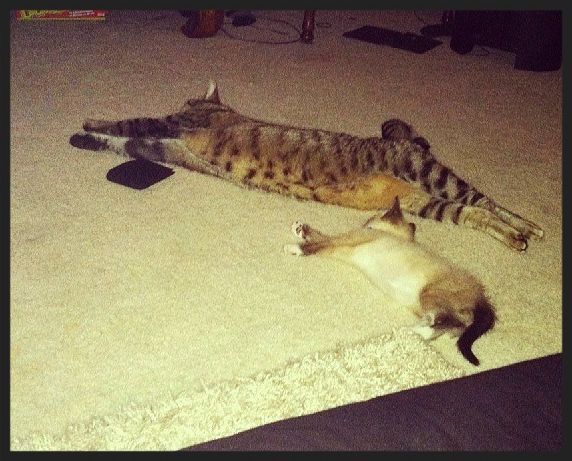 Sage loves:
Mimicking his "Uncle" Tyger:
Climbing up the poles on the cat towers
Da Bird toy and the Cat Dancer
Car rides
Snuggling under the covers
Harassing Tyger
Grooming/getting groomed by Tyger
Playing ALL THE TIME