Erin here. Susie Q doesn't like to talk about this, but since she wanted to blog about her recent walk with my friend's golden retriever, Sunny, I figured a little background info would be important. Susie wasn't socialized with many other dogs/people as a puppy, and can be a bit reactive at times. Over the course of the past year, she has improved dramatically and can handle normal situations without even a bark, but ocassionally she will have a slight reaction. No one's perfect, and I'm very proud of how far she's come.
That being said, walking her with Sunny was a bit of a test. She'd walked with him once before a few months ago and was very reactive at first, then settled down when we were on the walk, trotting calming next to (and underneath...) him, but reacting again once we'd reached our destination. This time, however, she hardly reacted at all, except for a few excited barks. She did give him a warning snap that did not connect when he came too close while she was sitting on my lap, but the improvement was remarkable. At times I could sense that she was getting a little nervous/stressed out, but the clicker, the "look at that" game, and taking her off by herself to explore to calm down helped her tremendously.
Susie Q here. I guess he's not AWFUL, but I'm still not too sure about this guy. I mean, look at that face: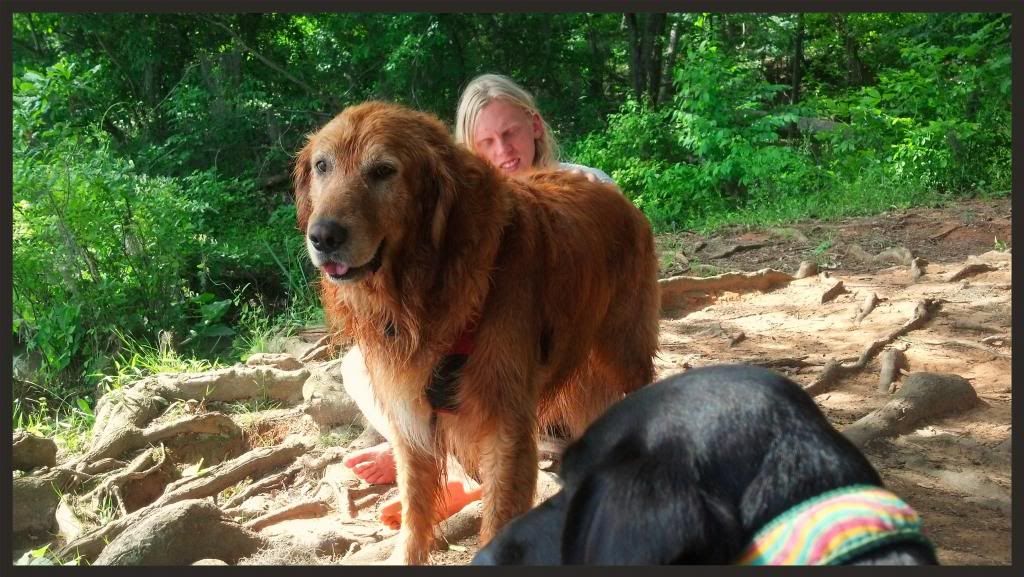 As you can see, I'm keeping a close eye on him.
I mean, even if he pretty much ignored me, who knows what's going on in that golden head of his? What could he be hiding behind that happy-go-lucky grin? Hmmm, I think the jury's out on that one. But maybe it wouldn't be so terrible to go on another walk with him...MAYBE.
Anyway, here's a few pics from my walk today and a few random shots of the crew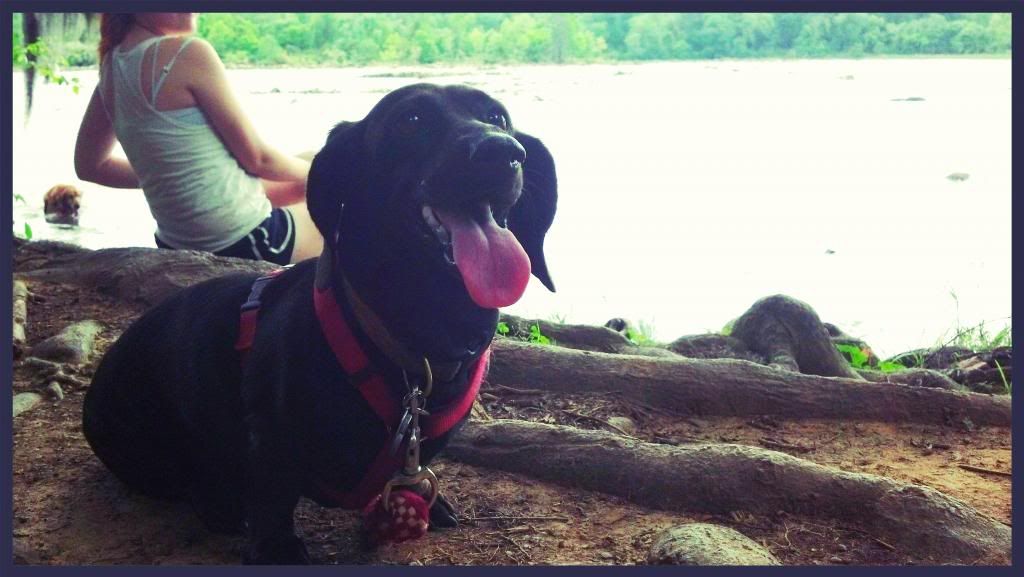 Relaxing by the riverside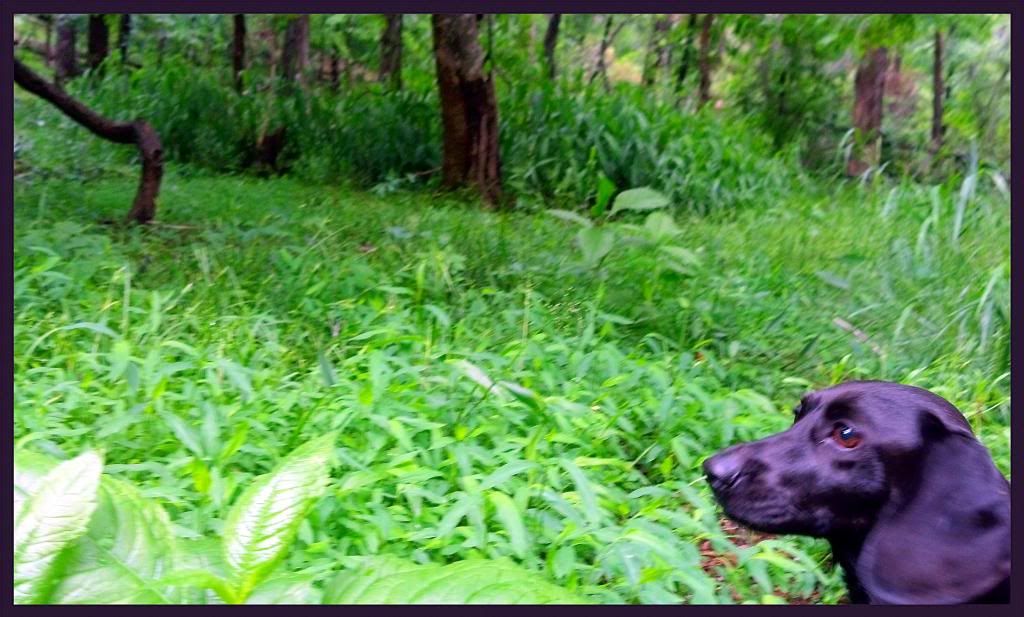 Exploring the forest
MY log
And a few random pictures from our week: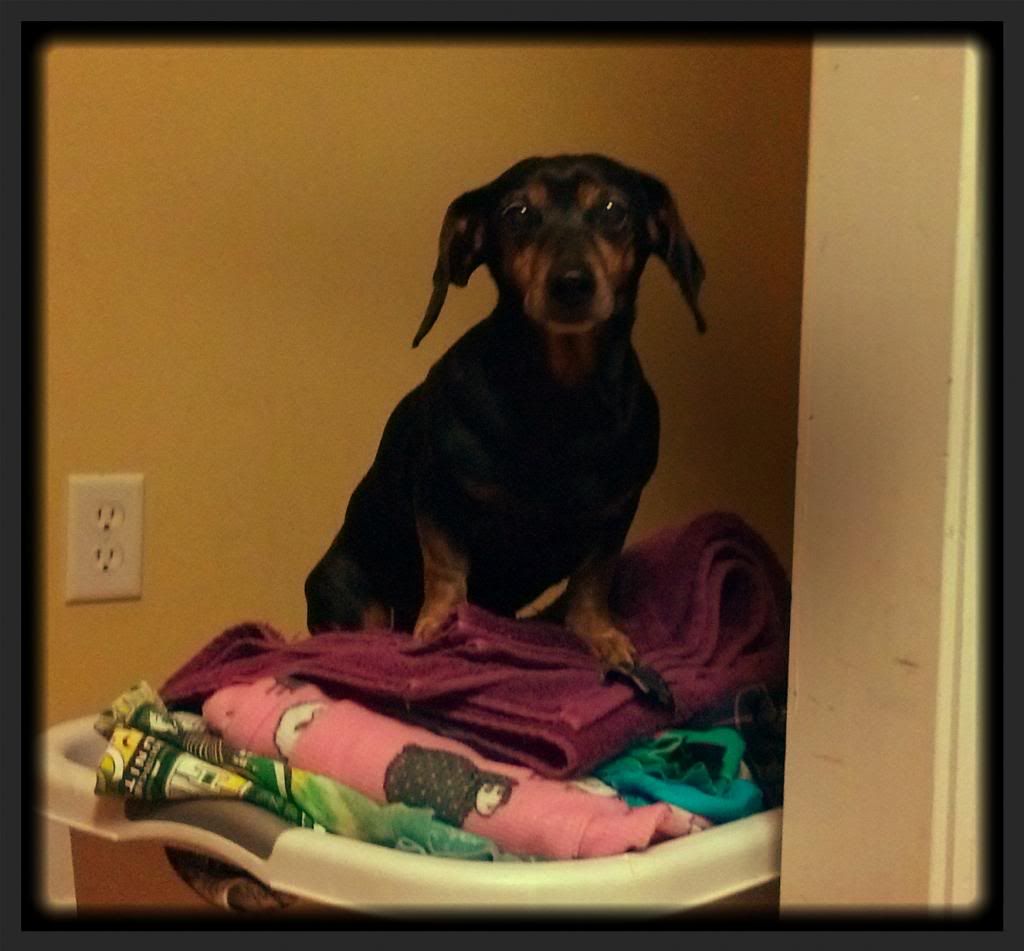 Fetch doing the laundry
Me napping with one sleepy old man
He can barely keep his eyes open