With all the storms and rain making it difficult to get out and hike, I've been comforting myself with a little retail therapy! I sent the human off to TJ Maxx with a wish list and let me tell you, their pet section is incredible! I much prefer the selection to the likes of Petsmart or Petco.
On this trip, I got:
A pretty new ceramic bowl
A bag of Pure Buffalo meat strips, from free-range, grass fed buffalo with no additives or preservatives! A cute new collar and
A pig ear from Petsmart.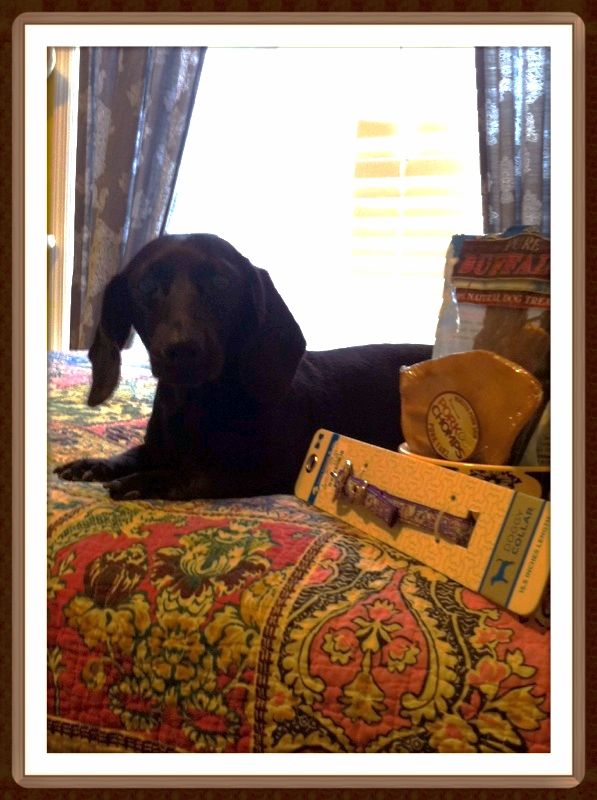 My spoils and I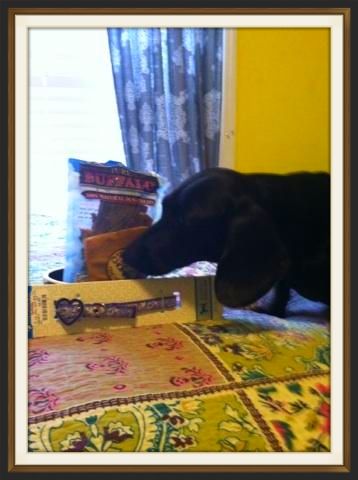 Hmmm, what have we here?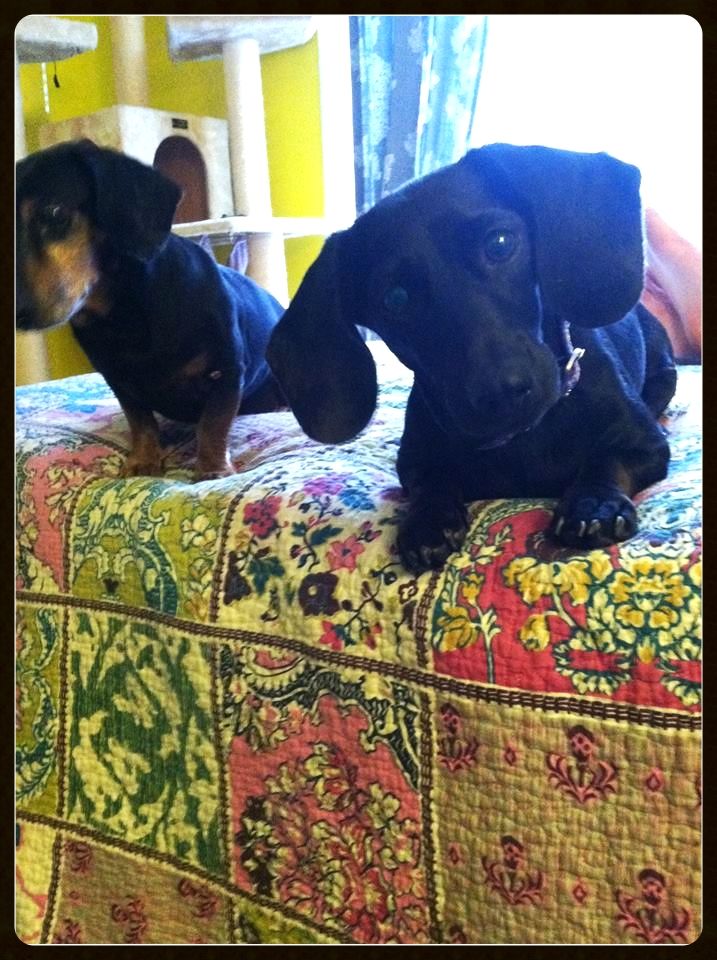 Hand it over, please
And my new harness, The Ruffwear Webmaster Harness in Twilight, finally came in!!
The human's been making up a list of all the things I need for our backpacking trip to the Smokey Mountains (only two weeks away!), and it was high time I got a new harness anyway. Even though it was a little pricey, the material is very tough and durable, and fits me like a glove. The human's glad it has a little handle to help me over obstacles and at water crossings, but we all know I don't need any help! Plus she says it makes me look "rugged," whatever that means.
I can't wait to spend a few days in the Cherokee National Forest, especially if it means I get a lot of new stuff!! Anyway, as soon as the package arrived on my porch, I suited up and headed out for nice walk between the storms. I'm glad I had Erin take my measurements instead of ordering my usual size, small, which would have been far too big. The chart called for an XSmall, and after adjusting it (which was kind of a pain) it fit snuggly, but I had to adjust it to the smallest configuration.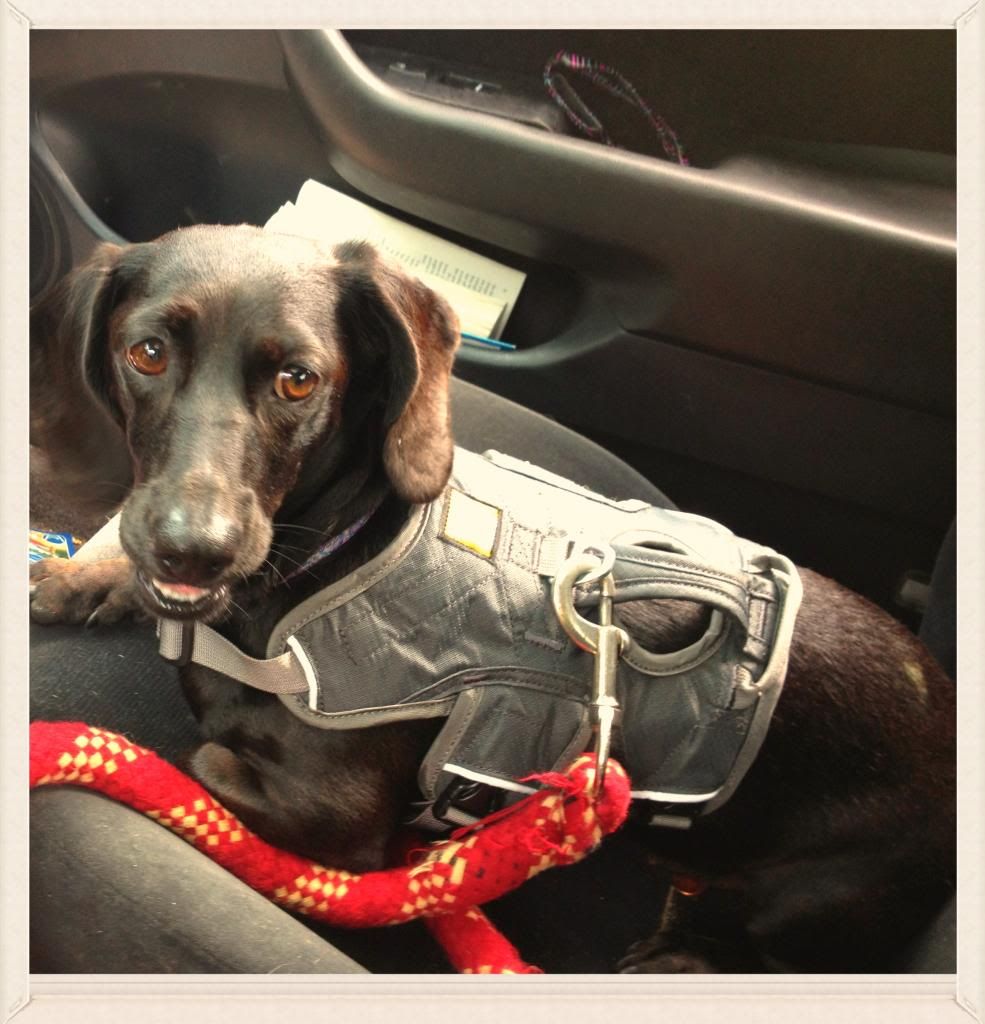 Cmon, Cmon, buckle me up so we can get this show on the road!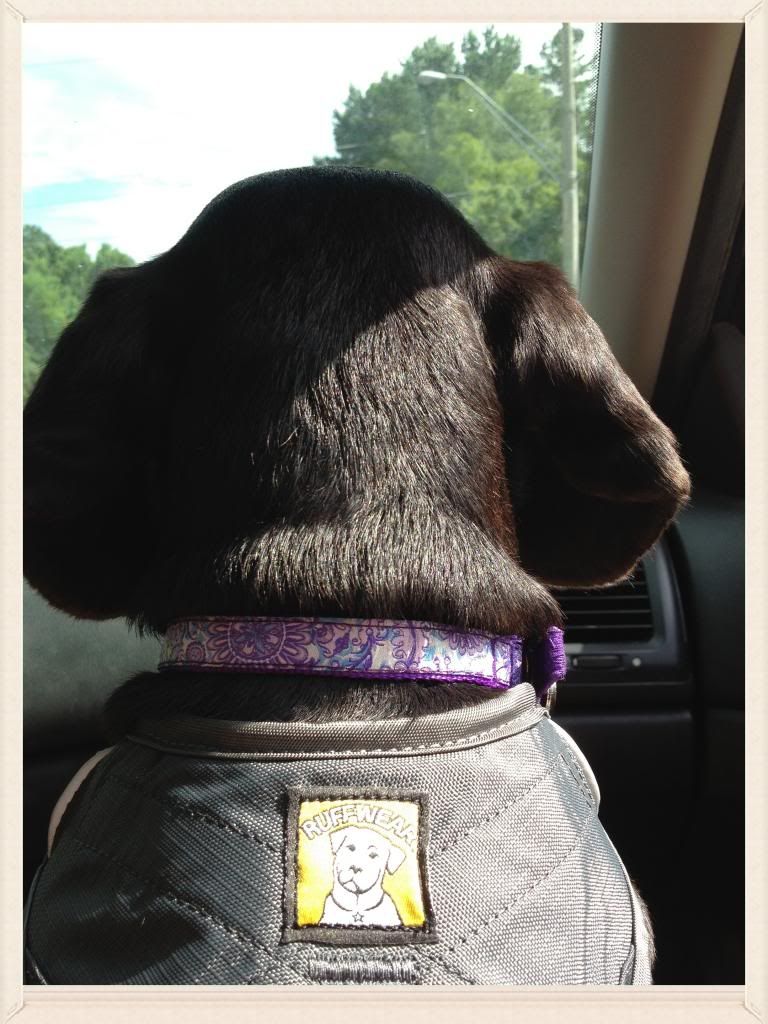 New Collar and Harness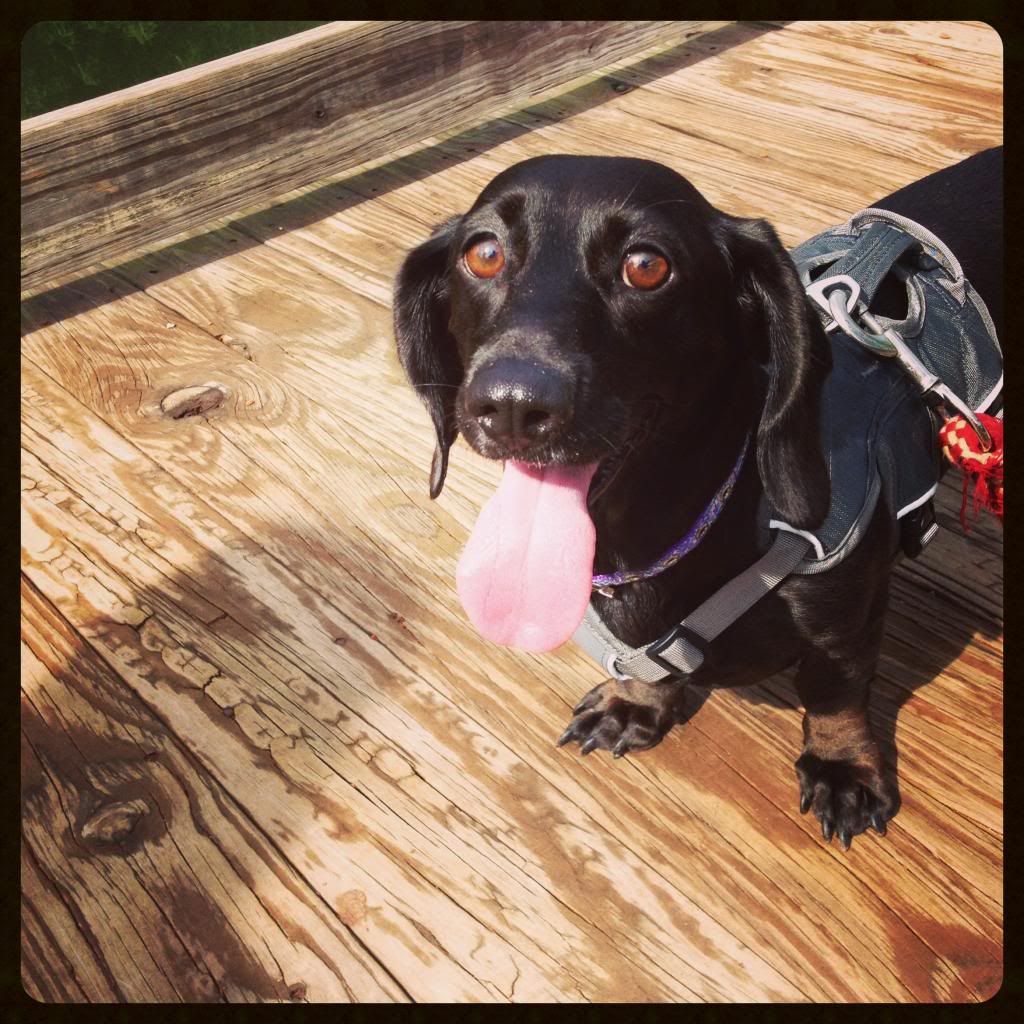 First stop: Brick Pond Park!
A storm was lingering ominousy on the horizon, so we decided to forgo a "real" hike and took a leisurely stroll around a local park, which has a few small trails looping around swampy ponds.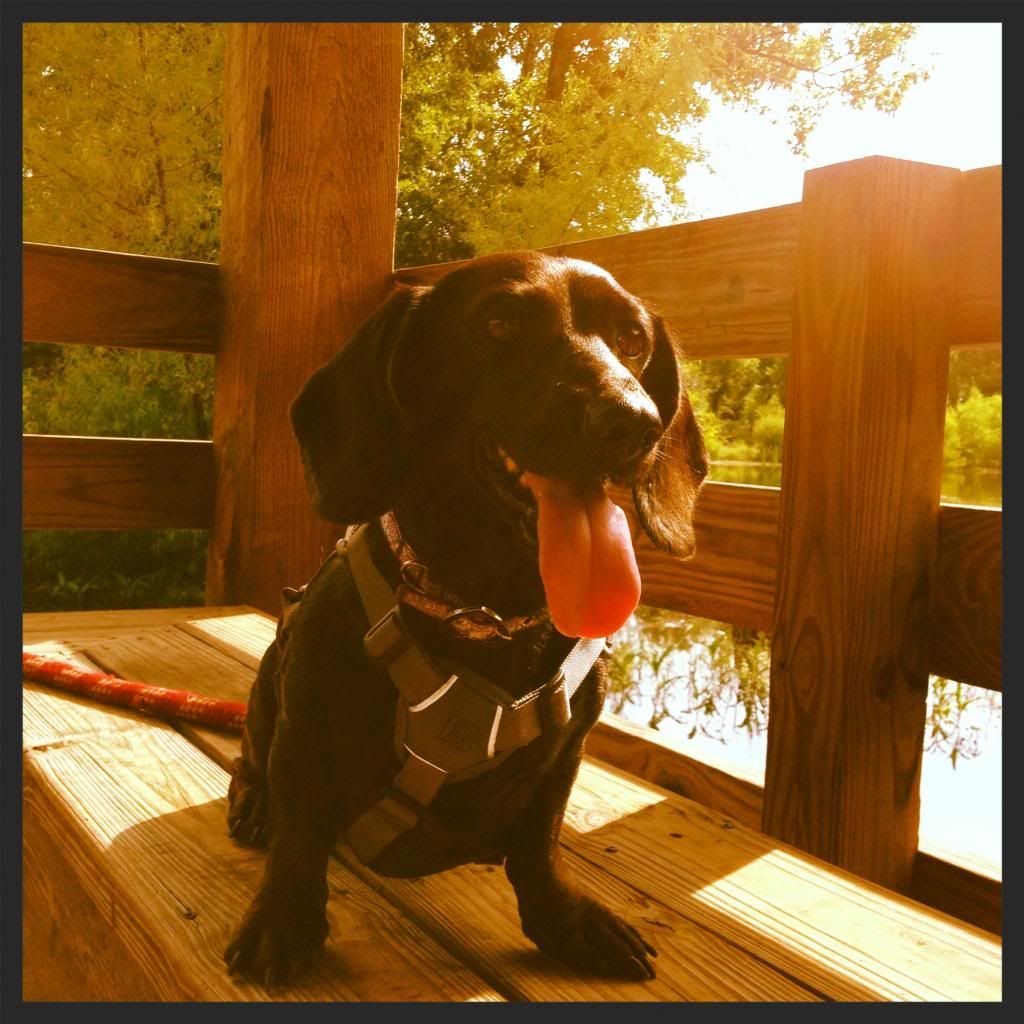 Posing in a fleeting patch of sunlight (I tightened the front straps after this picture, as they were causing the harness to wiggle slightly.)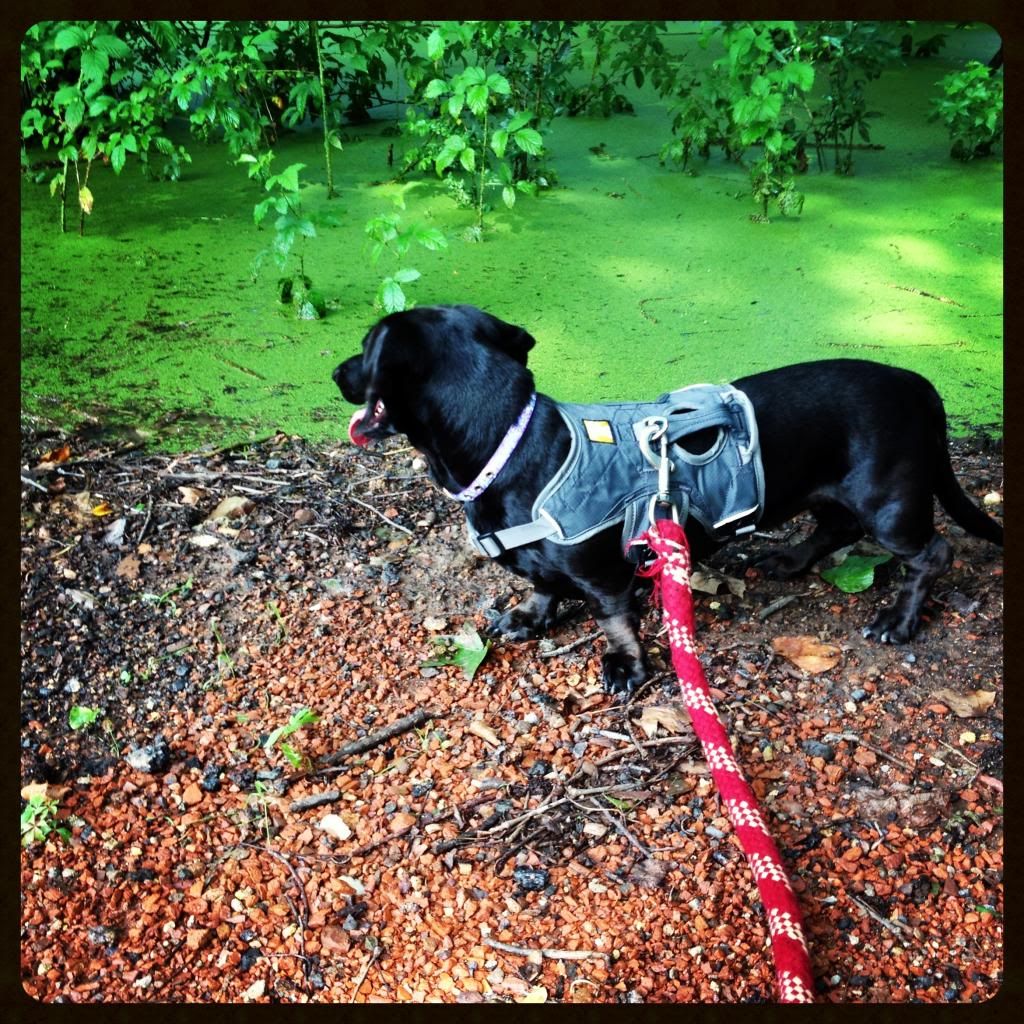 Investigating after I saw a mischievous turtle playing in the swamp.
It's been raining here for the past 42 days straight (and supposed to rain again for the next week), and we've had 600% of the average rainfall for this season. The ponds were crazy full, and the river has flooded the local River Walk path and all the boat ramps have been closed off. You can see in this picture from a few days ago the flooding at the pond, and the water levels are still rising: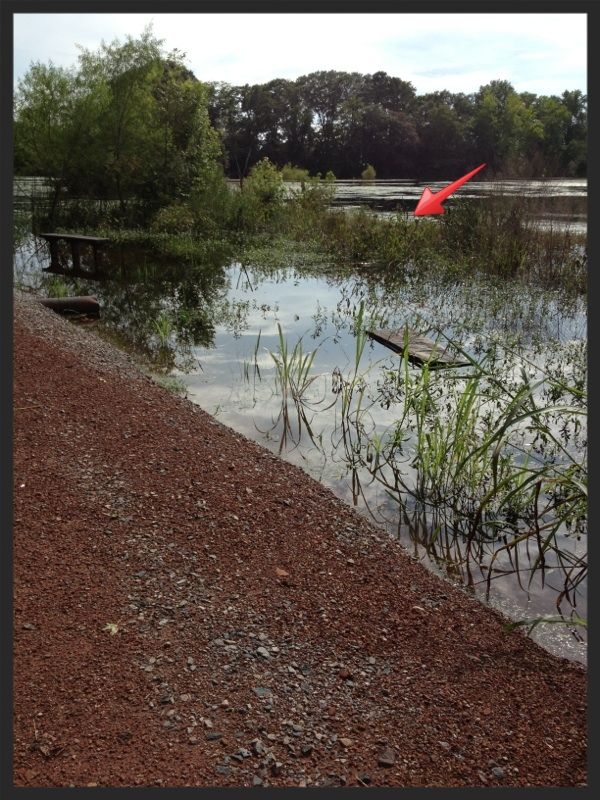 The red arrow shows where the waterline usually is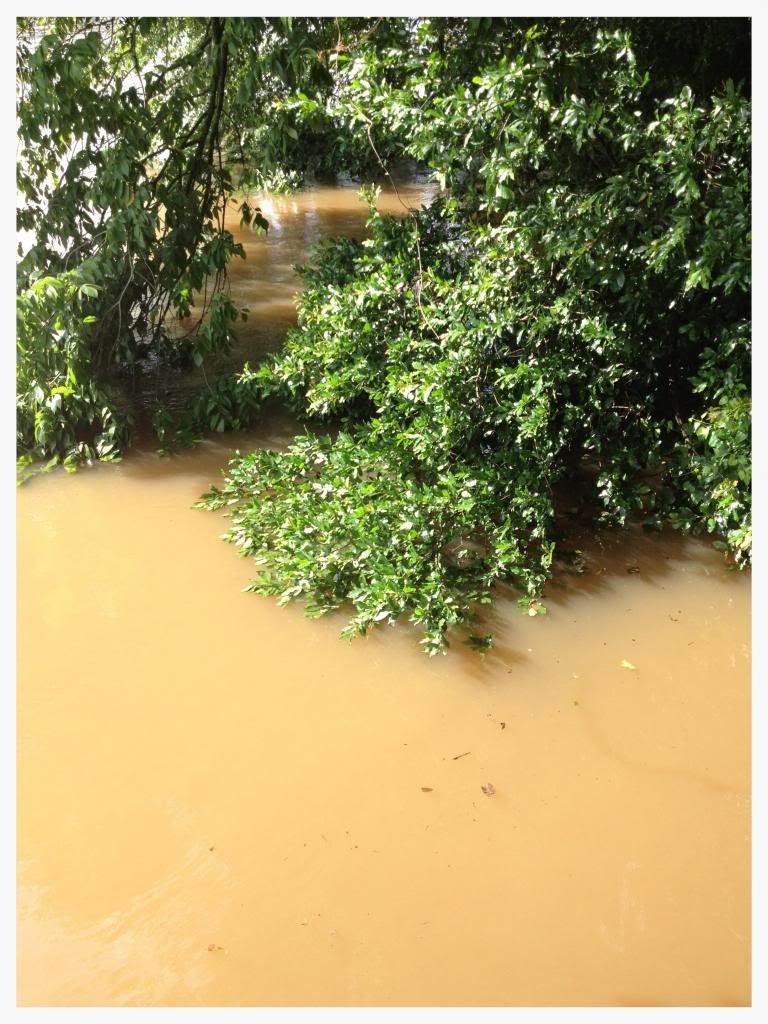 The river, now a muddy brown.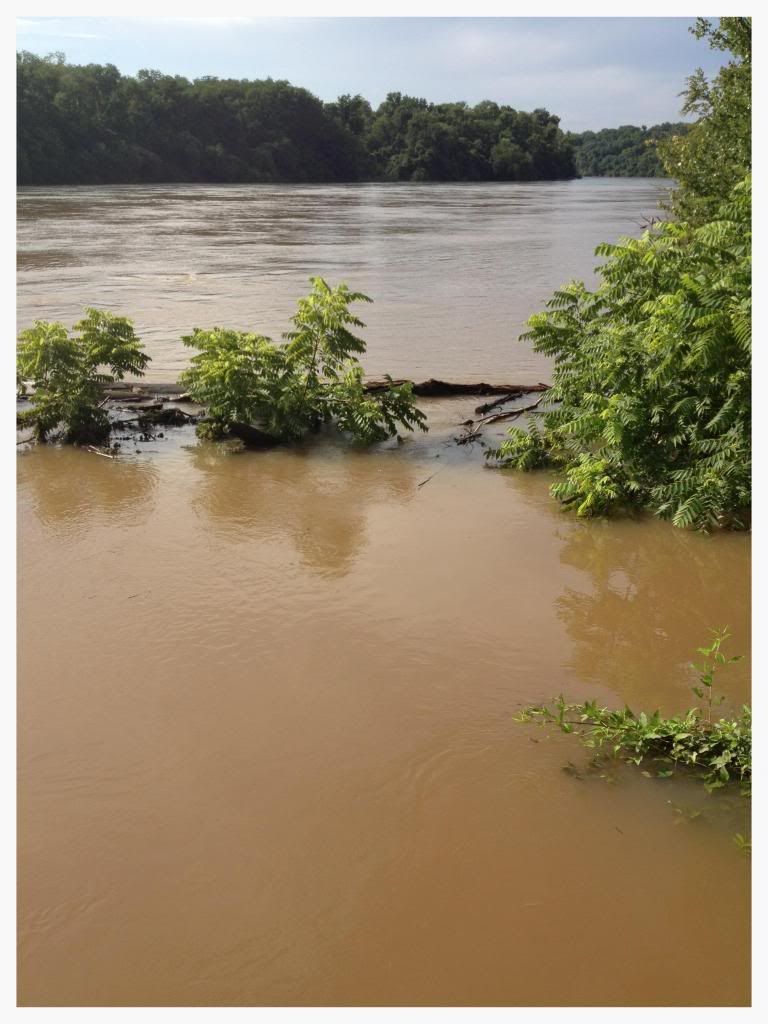 Yesterday, they released about 25000 cfs of water for 4 hours from the Clarks Hill Dam (up the river from where we live) as the water levels were rising quickly and overfilling several lakes.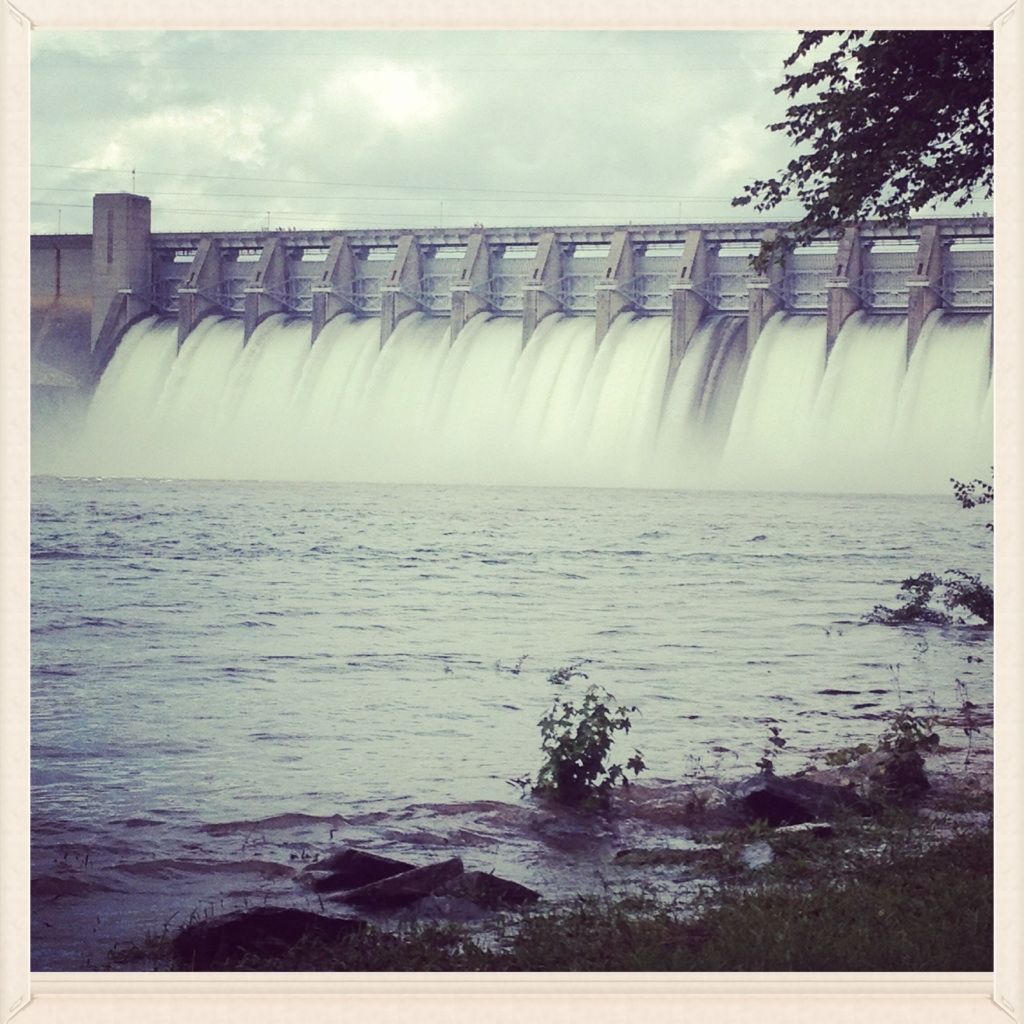 As a result, the water levels at the river are continuing to rise. And they're calling for more rain on the way! I'm happy that there's plenty of puddles to play in but now the current and the excess of water has made it unsafe for me to play in the river anytime soon. I guess it's good though, since we've been in a drought for several years.
I just hope it's not raining the whole time on our camping trip!! Well, I'm off to try to squeeze in a nice walk before it starts raining again!
One Soggy Dachshund,
Susie Q